APP
Heavy-Duty Plate Drilling Machines
It was manufactured according to the work piece of the customer and all future productions will be realized according to the customer requirements.
3 Axes CNC
High processing performance
Spindle high positioning sensitivity
Manuel part attaching
Drilling, screw cutting and surface milling ability on the plate with a single spindle
A drill chuck fit for fast manual replacement
Special milling machine bit enabling marking the plate
Efficient liquid & air drill cooler unit
Max. processing size (mm): 3000×4000 (it can be change up to the demands)
Max. drilling diameter (mm): Ø 75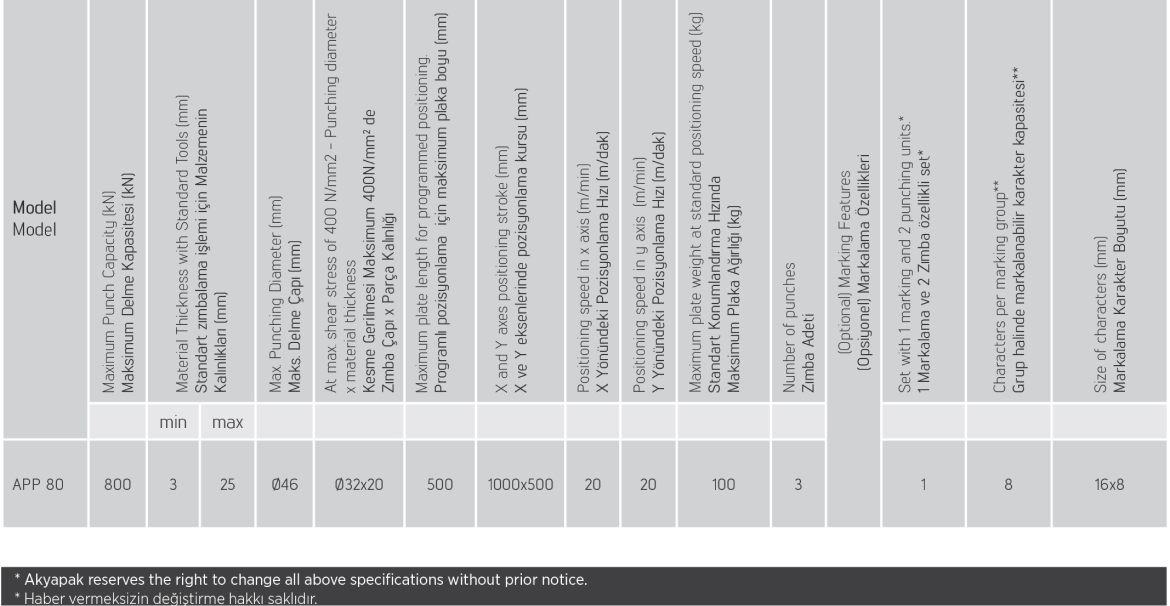 Request Detail
Information
Please fill out the requested information and you will be contacted soon.
Fill out the form to get a free consultation.