HCB – MCB – EHCB
Column Boom Systems
While Column-Boom systems can perform welding independently for any part, it may also perform circular or lengthwise welding using rotator or positioner. Welding types that can be performed by the system are SUBMERGED, MIG, MAG, TIG. Also, Column-Boom systems can be fixed or with automatic travel on rail.
Column-Boom systems enables improvement of quality, reduction of manufacturing time and operator fatigue, precision and continuous welding quantity that can be realized by an operator.
Akyapak Makine includes 3×3 to 9×9 Column-Boom systems in its standard lists. However, custom production can be realized up to 10 x 10 meters..
359° Rotatable column (manual)
Mobile cabled controller
V type slide system for spaceless working
Adjustable linear Boom speed
Boom speed digital indicator
Setting for Boom speed (fast/slow)
Mechanical locking system for Boom fall
Counter weight system for Boom (Elevator)
Limit switch on all movements
Welding power unit's table (above the column)
Motors with break
Cable channels on Column – Boom
Fixed on the floor system
Travelling Carrier
Master Control Panel
Auto Rotation Column
Operator Seat (With Stair, only with HCB&EHCB)
Camera Monitoring System
Tandem Welding Apparatus
Lighting
Stair
Rotators PLC Control
Oscillator System (only MIG/MAG)
Rail (only with Travelling Carrier)
SAW, MIG/MAG or TIG Weldings
Joint Tracking System – Laser
Joint Tracking System – Mechanical Sensor
Flux Drying Systems (only SAW)
Mobile Control Panel
Automation Systems
Special Isolations For Hazardous Environment
Tandem Welding Heads (SAW)
Twin Welding Heads (SAW)
Twin Tandem Welding Heads (SAW)
AC/DC Single Power Source (SAW)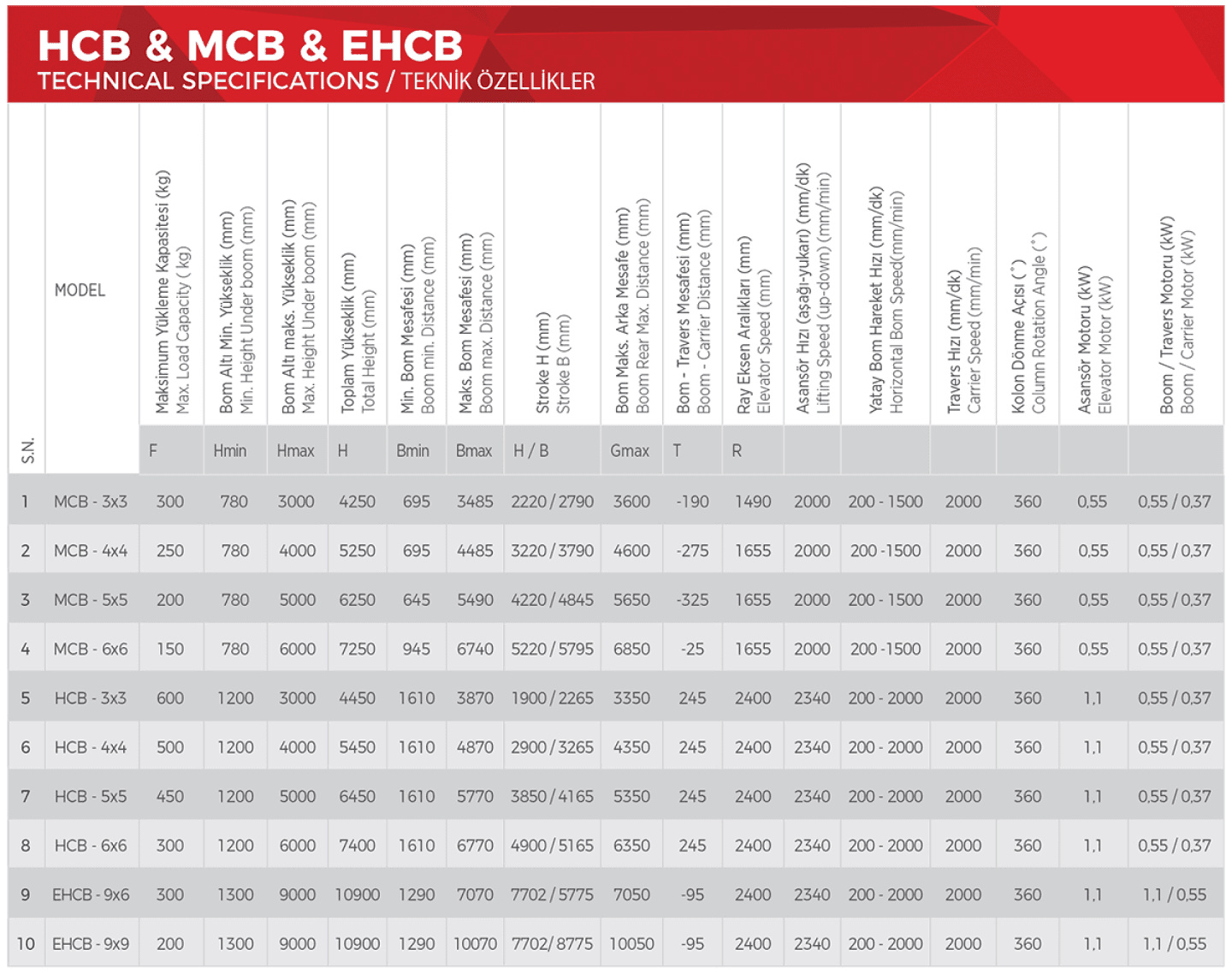 Request Detail
Information
Please fill out the requested information and you will be contacted soon.
Fill out the form to get a free consultation.